Need a Consultant for Your Business? Contact us Today!
Company Overview
In a fast ever- changing world, organizations are under increasing pressure to respond to change, meeting customer needs and maximize resources. As a project manager, you can help your organization meet these challenges with tools and methodologies that will reduce risk and provide your organization with a competitive edge.
Xlander Consulting provides a variety of courses that address power skills, acumen and methodologies from the "Talent" triangle, as promoted by the Project Management Institute.
We offer project management training for the new and experienced project managers including Microsoft Project, Project Scheduling Fundamentals, and AGILE courses.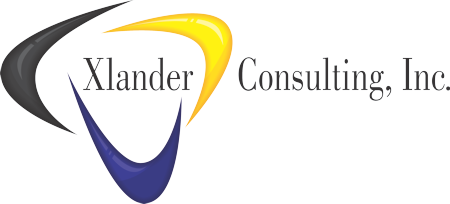 We can also customize our training to meet your specific requirements.
With the right training partner, your organization will be able to take their project management organization and you career to the next level! We will also develop specific training courses to meet your organization's needs. We offer public and private classes to individuals, corporations, and government organizations with a desire to be more efficient and competitive in your industry.
Our "Partnership in Training Program" offers your organization an opportunity to plan the training for your team on an annual basis ensuring each team member has the latest tools available.