Who We Are
Xlander Consulting provides organizations with expert consultative services, project management resources, and training. Our skilled consultants are able to support organizations worldwide.
Our Mission
To provide quality exceptional service in project management disciplines, allowing businesses to focus on their core processes. Those services encompass all aspects of consulting and planning to managed services while, taking your Project Management discipline to the next level!
Our Vision
Our vision is to help your Project Management Organization advance take it to the next level by developing customized consulting and training opportunities designed to achieve the finest results in project management.
About Xlander Consulting, Inc.
Nestled in the foothills of the Rocky Mountains, Xlander Consulting provides its clients with world class Project Management Consulting and Training. We offer the expertise from decades of experience and found in the world's premier Project Management consulting and training organizations and balance it with exceptional personal service designed to resolve your business challenges in the Modern Age.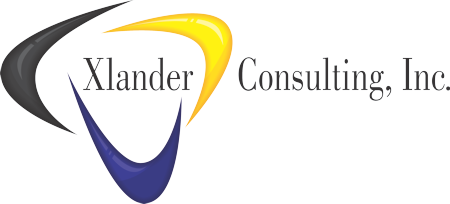 Our Core Values
Independent Staff
Our staff has over 20 years experience in all aspects of Project Management. They have successfully worked for Fortune 500 companies spanning the Aerospace, Defense, Information Technology and Telecommunications industries. Along with being an active member of the Project Management Institute (PMI).
Clients Satisfaction
Our best-in-class customer service is dedicated in treating not only our clients but also our potential clients in a professional manner and with a "people-first" attitude.
Customer Relationship
We believe that it's important to become a "partner" with our client working together to accomplishing their goals successfully.
Planning & Strategy
Xlander Consulting will work with our clients to properly understand their strategic requirements and partner with them to plan and execute a roadmap to success!
Quality Services
We are dedicated in provided high quality training and consulting to our customers that exceed Best Industry Standards.
Education
B.S. Southern Illinois University at Carbondale
MBA, University of Dallas
Areas of Expertise
AGILE Methodology
Program Planning/Scheduling
Project Management